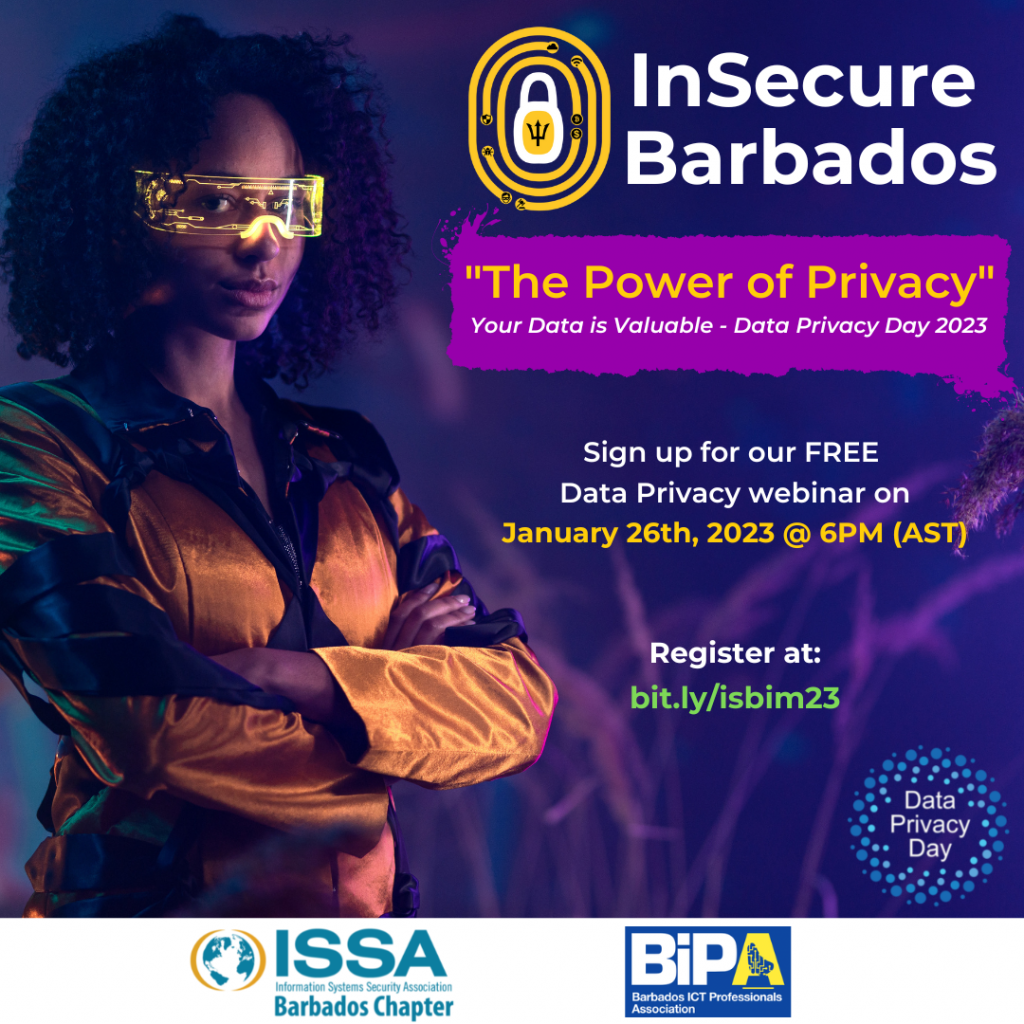 InSecure Barbados – The Power of Privacy
Join the ISSA Barbados Chapter and BIPA (Barbados ICT Professionals Association) on January 26th, 2023 as we host our annual InSecure Barbados webinar event. This year, our focus is again on Data Privacy as we recognise Data Privacy Day in January. Our theme is "The Power of Privacy," highlighting the importance of protecting privacy and the empowering force of privacy regulation.
Be prepared to learn about:
The basics of data privacy and the rights granted by the Barbados Data Protection Act
Issues and concerns which affect your personal data privacy every day
The current state of data privacy across the Caribbean
How local businesses can get started with implementing a Data Privacy program
Our panel of experts include:
David Gittens – Cybersecurity Consultant
Steven Williams – Data Privacy Officer
Dr. Alexis Perdereaux-Weekes – Snr. Manager Cybersecurity & Data Protection at Deloitte
And others…
Guest speaker:
Niel Harper – Board Director & Vice Chair, Audit Committee @ ISACA

We look forward to having you join us on January 26th, 2023, at 6:00 PM (AST). Be prepared to hear from our panel of experts, share your questions and hear the concerns of others.