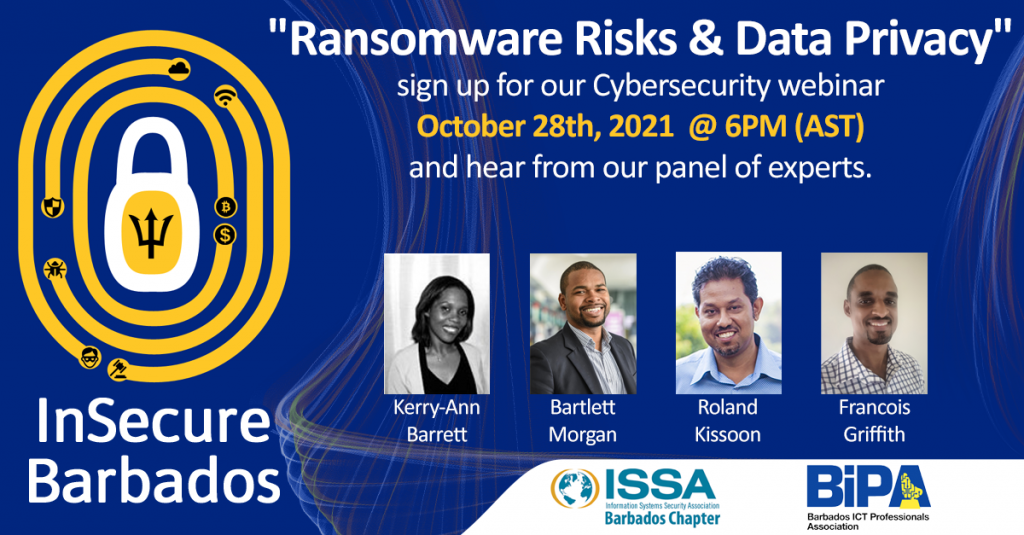 Thank you to everyone who attended InSecure Barbados 2021. We hope you found it both informative and insightful. Video recordings of the event are now on YouTube, you can view them below.

At BISSA, we were again happy to partner with BIPA in hosting this event. We're also thankful for our panel of experts Kerry-Anny Barrett, Bartlett Morgan, Roland Kissoon, and Francois Griffith. Additionally, special thanks to Charles Walton and Mariette Simmons-Browne for being our moderator and host, respectfully.
We look forward to having you with us again in 2022.


Opening Remarks by the Barbados Data Protection Commissioner
Data Protection Panel Discussion
Ransomware Risks Panel Discussion